/*! elementor – v3.7.0 – 08-08-2022 */
.elementor-heading-title{padding:0;margin:0;line-height:1}.elementor-widget-heading .elementor-heading-title[class*=elementor-size-]>a{color:inherit;font-size:inherit;line-height:inherit}.elementor-widget-heading .elementor-heading-title.elementor-size-small{font-size:15px}.elementor-widget-heading .elementor-heading-title.elementor-size-medium{font-size:19px}.elementor-widget-heading .elementor-heading-title.elementor-size-large{font-size:29px}.elementor-widget-heading .elementor-heading-title.elementor-size-xl{font-size:39px}.elementor-widget-heading .elementor-heading-title.elementor-size-xxl{font-size:59px}
Shop for Beautifully Unique Candles
If you want to shop for a unique gift, or if you just love candles, look no further. These instagram worth sparkle dust candles are sure to top Oprah's favourite things list any minute now. They're sparkly, they smell amazing, and they're beautiful.
Hand poured using natual soy wax, these two wick candles will exceed your exopectations. After you've tried a iLite candle, you'll want to swap out every candle you have for one of our signature Sparkle Dust Candles. Check us out on social media. It only takes one minute for the sparkle to show. You simply won't be able to take your eyes off these lovely luxury candles. Priced at $35 each, we're practically giving them away.
Trust me when I say that anyone you shop for this year, whether it be a birthday gift, a Thanksgiving housewarming gift, a Christmas gift or Hanukkah gift, the recipient will be absolutely thrilled with this candle, which is unlike any other candle the world has ever seen. Get yours today!
/*! elementor – v3.7.0 – 08-08-2022 */
.elementor-widget-image{text-align:center}.elementor-widget-image a{display:inline-block}.elementor-widget-image a img[src$=".svg"]{width:48px}.elementor-widget-image img{vertical-align:middle;display:inline-block}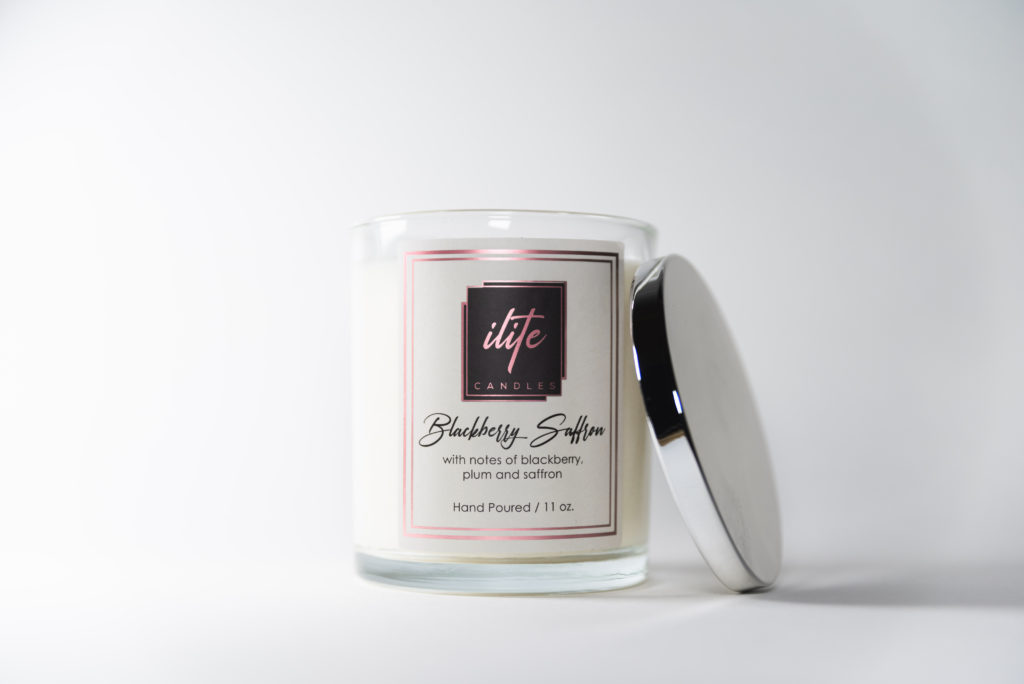 $

35.00
BLACKBERRY SAFFRON: Allow yourself to revel in the aroma of succulent black berries infused with the choicest saffron. This candle's prominent notes of sweet, slightly tart wild berries and ripe plums are complimented by the subtle earthy undertones of purple saffron and French vanilla. This unmistakable scent bestows a distinctly aromatic aura of sophistication. 11 oz. / 325 ml